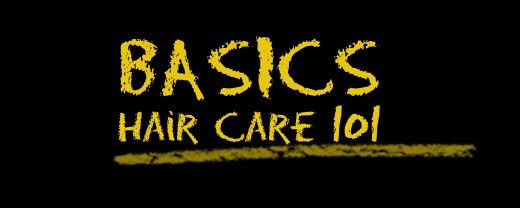 How to Wash Afroniquely Hair
Washing nappy/afro textured hair is not the same as washing permed hair or straight hair or Caucasian hair. The methods we have to implement are very different. While a permed headed person hair is most fragile in it's wet state, for us it's the dry state. Out hair is like a sponge, the more water the better.
When washing your hair, you have two options. To do a traditional shampoo wash, or to do a nappturals fave: Co-Wash. I'll explain both methods and their uses and pros/con.
Shampoo Washing:
I know every last one of us have experienced this some time or the other. Well for us as nappturals, it is better to not wash the hair with shampoo as most shampoos strip the hair of it's oils and it's proteins in the hair follicles. Now if you do choose to shampoo be sure to stay away from a shampoo that contains the following in its ingredients:
Sodium Laureth Sulfate
Sodium Lauryl Sulfate
Dimethicones
these are essentially very bad products that strip the hair of every last oil and protein it has…When choosing a shampoo I highly recommend you use one that is organic, or all natural or does not contain those ingredients. Also note the only time you need to do a shampoo wash is when you want to clarify..why? Well the alternative co-washing (discussed below) cleans the hair just as well as a shampoo but does it more gently. When you use your shampoo, use it because you have real product build up from day to day use of a styling product.
Co-Washing
This is my personal favorite way to wash my hair! Its great…softness and cleanliness in one step..For this make sure to use a moisturizing conditioner..I can't say which is the best because there are many and since everyone's hair is different, it's up to you to decide for sure. However the benefits of using this method is that, it is much less stressful on the hair, it does the job and it really saves money..
How to wash the hair
Regardless of which method you choose, you will need to apply the same basic concept..Separate your hair into anywhere from 6 sections to 16 sections. If you chose to shampoo, only apply it to the scalp, make sure you avoid your ends and only focus on the scalp! If you chose to co-wash then you could go right ahead and apply to the scalp and not worry too much if it gets on the ends as since it's a conditioner it will moisturize.
Now that you have applied the cleaning agent, gently massage the scalp ensuring its clean. Next rinse section by section. I tend to detangle while the conditioner is in, because this makes it easier for the next step. After you have rinsed, apply a good conditioner to you hair again in those sections and let sit for about 15 to 30 mins under a shower cap. After the time slot is up, remove the shower cap and detangle section by section. Rinse once more in the sections..Then style as you normally would…Or for even more hair protection:
After the washing, cover your hair with a shower cap or a plastic bag..Then section by section comb it. I usually do this, apply my oils (castor/olive or jojoba) to my hair, some infusium 23 leave in (not a lot), and then my Cantu Shea butter (like a dime size or smaller), comb out, then style. The reason I use the bag/cap is to keep those areas moist while I am not tending to them. Try it out and tell me what you think.