Protecting your hair is very important. One of my favorite protective styles are twists. They are so easy to do, and they really help retain length by not having to do your hair every day. Twists are for everybody: kids, adults, the already natural or the transitioner. The twists make for an excellent transition style, as it adds cute curls to the two textures, and when unraveled makes a nice result.
Here are a few pics of my hair in twists: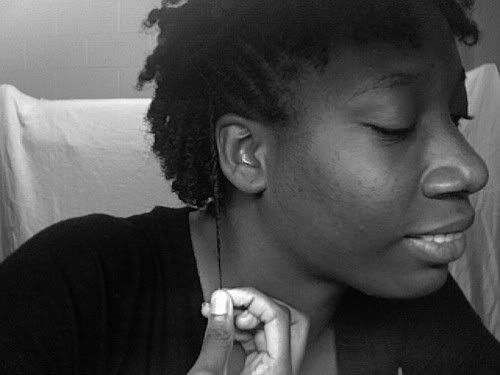 The twists are a quick and easy style to do, also there are many ways to add variety to it, including adding some cornrows, maybe adding hair decor, you could leave your twists in for a day or two, then unravel them for a nice fluffy twist-out. If you haven't already visited the twists, you may want to check them out.
Stay blessed and Afroniquely You!