Hey lovelies! It's time for yet another natural hair feature, this time in fashion! The lovely and vibrant Tiphanie has decided to share her wardrobe and outlook with us, plus she rocks some awesome locs! What's not to love? Besides, I'm digging the modest fashion. I am an advocate that you can wear something modest and still look absolutely classy and sexy! Tiph here proves just that! Check it out below.
Who: Tiph aka Mz. OLdFasHioNeD
Where: Trini/bago…Brooklyn,New York!
What: Eating, Thrifting Shopping, Reading, Sewing, Ministry, Planning Events.
Naturally Fly & Fashionable because? I am Naturally Fly & Fashionable because I do Tiph. I like what I like although I hear CONSTANTLY how weird, bright, off I am. I LOVE Thrifting, my eye is so trained so skim a rack of clothes and pick out awesome pieces that can create a unique fit in 2 seconds. I also stay  true to my own personable style. I am a vintage lover to my heart strings and regardless of what I am wearing, I will always connect it to anything old-fashioned or vintage, its all in me. I embrace color, my favorite color is the rainbow and that is reflected in the way I dress. you don't have to be afraid of color,I also try to include a lot of African Prints. I am also Naturally Fly & Fashionable because I started sewing my own skirts (Check em out in the pics!) which is a lifelong dream of mine. I don't want to be a designer, just to be able to make what I want because I can never find it in stores….
Inside your closet: Too Much Shoes and Bags! But also beautiful classic, vintage pieces that I will keep to pass unto my daughter. I hope she has the same passion for vintage else I will die! (Joking..)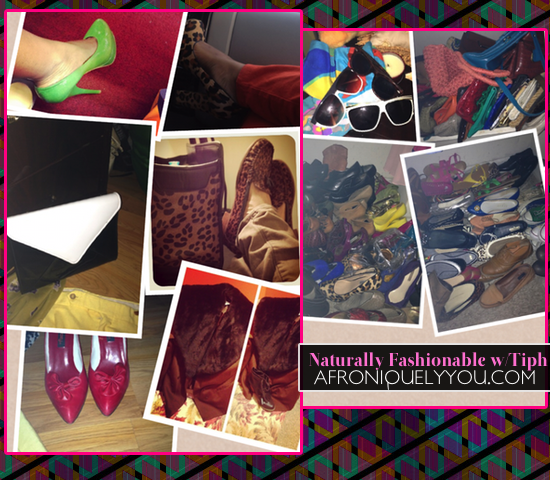 Fave stores and places to shop: Well wherever there is a bargain I am! I don't believe in paying a lot of money for clothing so my favorite places to shop are thrift stores and vintage boutiques. I live in these stores it really is sad. For shoes I tend to drift towards Steve Madden, Jess Simpson..I will pay $5 for a dress but I will spend $100 on shoes. Its weird but I don't play with my shoes yall!  I'm also an online shopper.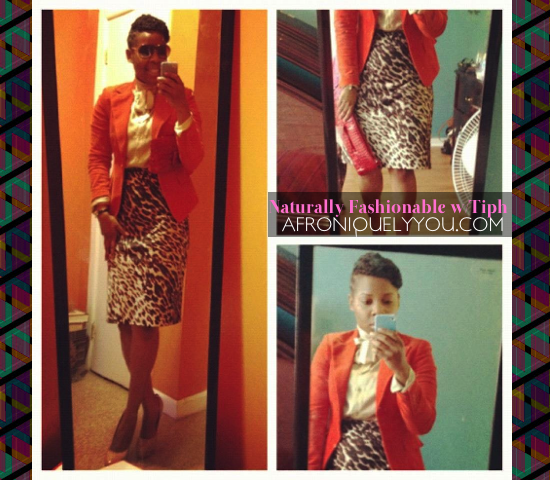 Fashion Philosophy: Fashion for me is making your own statement and staying true to your personal style. I get inspired by everything for my outfits..a picture, a flower, a painting, or it can be someone else, I love blogs so I get inspired by other people as well. Especially when you live in New York fashion is EVERYWHERE! But the key is to take all that inspiration and do your own thing. Never become a copier of someone else's style. That's just wack.
Quick style profile: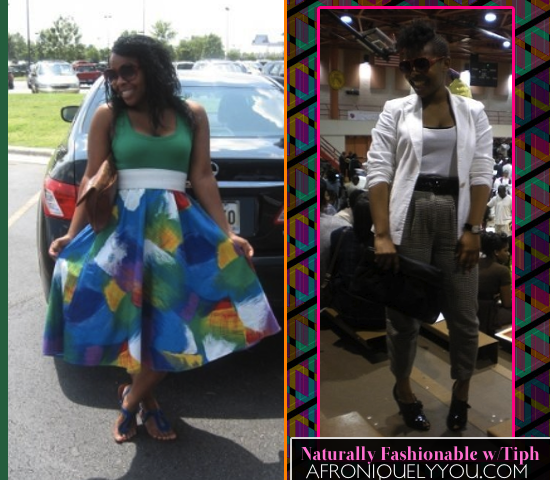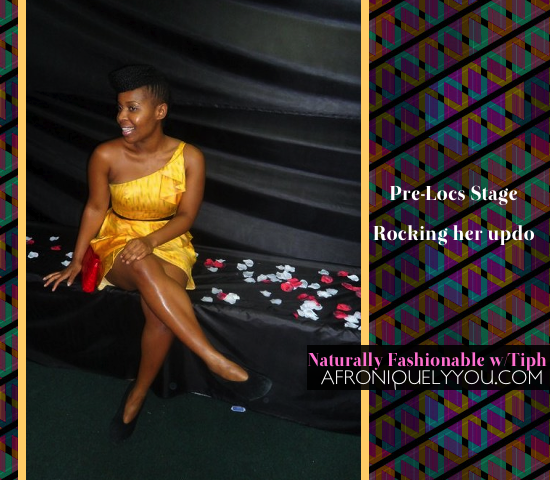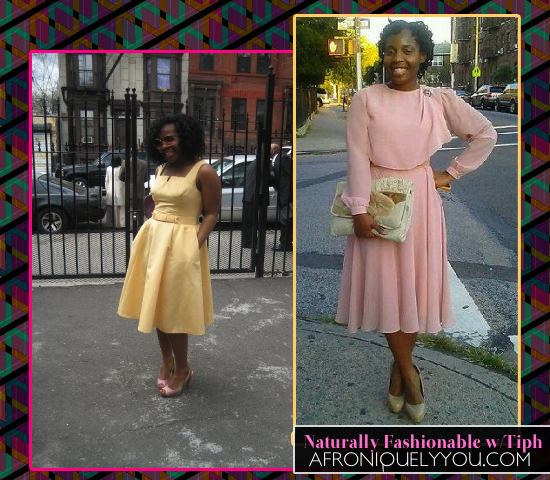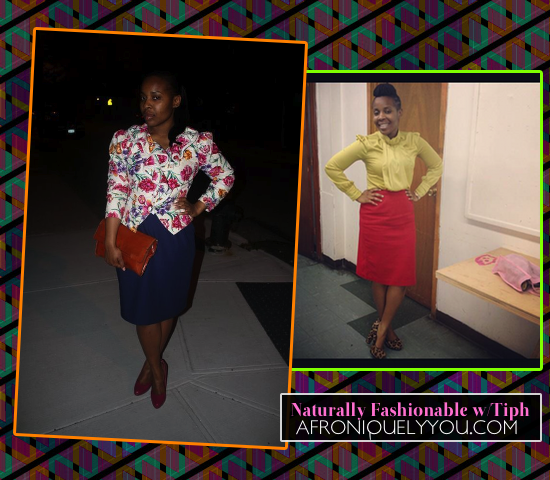 On the web: I would love to start a blog one day but for now I am too busy fulfilling my other dreams…Maybe one day.
~Hope you enjoyed! Till next time stay lovely and afroniquely you!
Make sure you are following me on

Twitter

,

Facebook

&

Youtube

for more on hair, beauty and simplified